The Behavioral Wellness Group (BWG) offers remote teletherapy services to individuals, couples, families and groups throughout the state of Tennessee.
We provide tailored therapy along with evaluations and treatment. We design the treatment plan to match the individual's needs.
Get help for your specific condition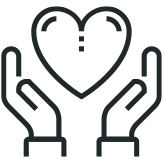 Find the right clinician match for you
Book for an online appointment
Getting Started as a New Patient
Thank you for your interest in The Behavioral Wellness Group. We want to make this process as thorough, but efficient as possible. So, there are a few items to check out first before getting an appointment scheduled.
If you haven't already selected a provider, you can do some reviewing of our providers to see who may match you the best. Please scroll down to see a list of providers for your state. You can view pictures and read about backgrounds before making your choice.

Next, you can view a list of our insurers. Click here to see if we take your insurance. If you want to know if our facility and a provider are in network, please call the member services number on the back of your insurance card.
In order to schedule your first appointment, please call us at (888) 996-9374 (option.1). There are questions we do need to ask which will help us match you with an appropriate therapist. We can be reached Mon - Fri between 8am and 5pm, EST. Please have your insurance card available at the time of your call. If we are not able to take your call please be assured we will call you back within 24 hours (usually less.)
We look forward to having you join The Behavioral Wellness Group Family! Welcome!
The gallery was not found!
"Dr. Glovan is an amazing therapist and human being. He truly cares about his patients and goes above and beyond to make you feel safe and comfortable. This group has given me all the tools that I will need to use and apply within my life."
"Michael Pollak was beyond expectations. What I learned about myself and others will always be cherished and greatly appreciated."
"BWG has a unique talent for giving patients the skills needed to utilize our own natural abilities and strengths to combat mental illness."