We meet you where you're at and provide tailored therapy to each individual to help them overcome barriers to lead a more balanced and healthier lifestyle. We design the treatment plan to match the individual's needs.
Erin specializes in providing an Intensive Outpatient Program for adolescents struggling with mental and emotional dysregulation, self-harming behaviors, hospitalizations, impulsivity, depression, and anxiety.
Get help for your specific condition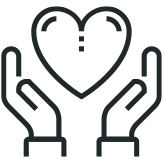 Find the right clinician match for you
Book an online appointment
Getting Started as a New Patient
Thank you for your interest in The Behavioral Wellness Group. We want to make this process as thorough, but efficient as possible. So, there are a few items to check out first before getting an appointment scheduled.
If you haven't already selected a provider, you can do some reviewing of our providers to see who may match you the best. Please scroll down to see a list of providers for your state. You can view pictures and read about backgrounds before making your choice.

Next, you can view a list of our insurers. Click here to see if we take your insurance. If you want to know if our facility and a provider are in network, please call the member services number on the back of your insurance card.
In order to schedule your first appointment, please call us at (843) 278-0008 (option.1). There are questions we do need to ask which will help us match you with an appropriate therapist. We can be reached Mon - Fri between 8am and 5pm, EST. Please have your insurance card available at the time of your call. If we are not able to take your call please be assured we will call you back within 24 hours (usually less.)
We look forward to having you join The Behavioral Wellness Group Family! Welcome!
Providers in South Carolina
The gallery was not found!
South Carolina Testimonials
"You have been a Godsend for my daughter & I'm forever grateful for Behavioral Wellness Group, the Adolescent Intensive Outpatient Program, and finally to you, Erin, for being patient with us regarding CareSource, payments & for everything in between."
"Erin, You and your group were instrumental in stopping a downward slide that we weren't sure would ever be stopped. We will forever be grateful."
"Hi Erin, Once again I can't thank you and your practice enough for helping (my son) adopt a healthier outlook on life and the tools to help him maintain it. The great thing about learning all of that is that, in a way, you can't unlearn it. (My son) now has all these other more helpful thoughts pop up after he gets upset about something, keeping him far away from his "edge". I'm seeing it happen regularly, and as a mom, it's a wonderful thing to see."
"Erin, You helped me understand that everything is not my fault, and it is better to tell people what's going on instead of keeping it in. There wasn't really anything that could be improved. It should stay the same because I felt included, learning things, and having a good time. This gave me something to do while I was feeling lonely. It was honestly like a little family where everyone understood each other."