John Glovan is a Doctor of Psychology, providing treatment for children, adolescents, adults and geriatric clients. Specialty areas include mood disorders, sexual disorders, divorce issues, post-traumatic stress disorder, acute or chronic health issues, as well as psychological, educational and bariatric testing.
He developed an intensive outpatient program (IOP) for those with acute or chronic medical conditions and coexisting emotional issues. Dr. Glovan believes in arming his clients with effective tools to improve the quality of their lives and put them back on the path to health and wellness. His Health and Wellness Program is a 24-session program which focuses on dialectical behavioral therapy (DBT), cognitive behavioral therapy (CBT) and general coping skills.
Dr. Glovan earned his bachelor's degree from John Carroll University and his doctoral degree in psychology from Wright State University. After completing a clinical psychology residency at Wright-Patterson Medical Center, he served as Chief Psychologist at the 305th Strategic Clinic at Grissom Air Force Base in Indiana. Prior to forming The Behavioral Wellness Group, Dr. Glovan worked with Psychological & Behavioral Consultants for 8 ½ years and provided outpatient services through Laurelwood Associates in Lake County for 17 years. He is a member of the American, Ohio and Cleveland Psychological Associations and the Association of Air Force Clinical Psychologists.
I AM AMAZED AT THE INNER STRENGTH SHOWN BY MY CLIENTS TO LEARN AND IMPLEMENT THESE SKILLS AND TOOLS. EVERYONE HAS THE ANSWER DEEP WITHIN THEM; THEY KNOW WHERE THEY WANT TO BE; WE JUST HAVE TO SUPPORT THEM AND TEACH THEM HOW TO GET THERE.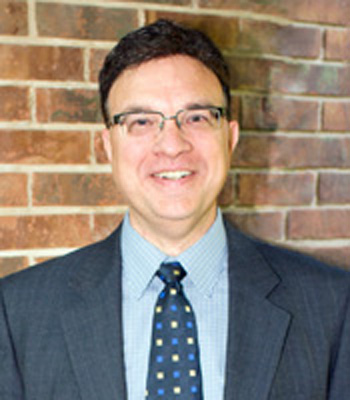 Position:
Director, Health & Wellness IOP
Address:
8224 Mentor Ave. Suite 208
Mentor, Ohio 44060
Email:
jglovan@behavioralwellnessgroup.com
Phone:
440.392.2222 x.302
Fax:
440.565.2349
Testimonial Disclosure Statement: Testimonials herein are unsolicited, anonymous and are received after care has been received in an attempt to assure healthy therapy relationships and confidentiality.
"The strength and support that I have received from this group (The Health and Wellness Intensive Outpatient Program) is unbelievable. Dr. Glovan is an amazing therapist and human being. He truly cares about his patients and goes above and beyond to make you feel safe and comfortable. This group has given me all the tools that I will need to use and apply within my life."
"(Dr. Glovan, Health and Wellness IOP) Dr. Glovan and the Grad students are so supportive. They give great feedback, and you can tell that they are really paying attention. They remember things you said a month ago and use it to show how much progress you've made. I would say my overall experience was 10/10 and completely life changing. I would recommend Dr. Glovan, the staff, and the program to anyone."
"(Dr. Glovan, Health and Wellness IOP) The treatment is seasoned with a healthy dose of humor while tackling serious issues. The feedback of the participants for each other and staff is valued. Each person is given the attention and support needed for their specific concern. The administrative check in process helps keep everyone on the same page regarding billing, attendance and other issue that are not directly related to the group therapy. I am very pleased that life circumstances led me to the Health and Wellness IOP. My participation has made a significant change in how I deal with life on life's terms. I am forever grateful for the staff for providing this opportunity for people to have skills and tools to use while they are healing and living."
"(Dr. Glovan, Health and Wellness IOP) I have been with The Behavioral Wellness Group since they opened their doors. I was a shell of a person when I walked through the doors, barely able to maintain eye contact. Dealing with many issues. Through their help I learned the techniques needed not just to function, but to blossom. I have watched their practice grow over the years into what it has become and am amazed and touched to see that the quality of care continues. I don't feel like a patient, but a person who is cared about. I have referred more than a couple people to this practice, and they are all astounded with the level of care they receive. Even through the pandemic. Some of the people I have referred have gone through the IOPs and have found them extremely beneficial in their lives! So often when a practice or a business grows, they lose their personal touch with their people. Not so here. Their website is user friendly. They are easy to work with and get a hold of when you need them. I know our mental health matters to them, and it shows. God Bless them."
"I cannot recommend this program highly enough. (Dr. Glovan, Health and Wellness IOP) It is well organized and covers all aspects of emotional and physical wellness. The group leaders are very open and accessible and always willing to answer questions and listen to us while in group. This group saved my life. I was in such a deep depression with no way to get out of the dark place I was in. Through IOP, I learned new tools and skills that truly helped me deal with my situations and emotions I go through. I will be forever grateful to Dr. Glovan and his amazing staff!""
"(Dr. Glovan, Health and Wellness IOP; 5 years post graduation) I realized just how much it (things I am doing) reflects the tools that I learned while in my group that you led. Once again I am forever grateful to the experience provided and wanted you to know how the good work that you and your co-workers are doing has not been forgotten by me."
"This program (The Health and Wellness Intensive Outpatient Program with Dr. John Glovan) was the absolute best decision I could have made. I always speak of the extremely low place I was in when I began. This program has opened my eyes to realizing the quality of life I want and deserve to have."
The Behavioral Wellness Group will be returning to the physical office to begin seeing clients in person. This is for those clinicians and clients who prefer in-person sessions. A genuine thank you to all of you who tolerated our necessary move to virtual sessions during the pandemic. Below is a summary generally outlining what to expect upon our return. We will continue to see those who prefer to be seen virtually through our platform using Zoom. Of course, this is…