Jennifer Merthe-Grayson, M.A.
Jennifer Grayson is currently working towards her doctorate degree in Clinical Psychology while being supervised by Dr. John Glovan in clinical practice. She offers individual, group, and couples therapy at BWG and is training to provide psychological testing and assessment services. Jenn enjoys and has experience facilitating Intensive Outpatient Programs (IOPs) at BWG and has developed a BWG Positive Psychology workshop, "Gratitude Attitude". Jenn believes that the absence of disease does not necessarily equal a fulfilling life, we must also find meaning and create happiness within our lives.
She received her undergraduate degree in psychology from Southern New Hampshire University, her master's degree from Meridian University and is working toward a PsyD through Meridian University. Jenn has completed level one and level two trainings in Gottman Method Couples Therapy and utilizes Gottman therapeutic methods in her work with couples. Jenn uses techniques from her trainings to increase intimacy, create secure bonds, and strengthen a couple's communication.
Jenn's approach to therapy is to help clients see through a new lens and empower themselves to make sense of their past and move forward in creating more fulfilling, meaningful lives for themselves. Through various techniques, she will work with you to uncover and better understand life's challenges and day-to-day stressors that detract from your life and begin to identify and practice techniques that will make you stronger and healthier. Jenn believes that the most important thing to remember is that you may be taking your first steps on this new journey, but you are not taking them alone.
"The wound is the place where the Light enters you." – Rumi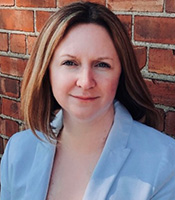 Address:
8224 Mentor Ave. Suite 208
Mentor Ohio 44060
Email:
jgrayson@behavioralwellnessgroup.com
Phone:
440.392.2222
Fax:
440.565.2349
Testimonial Disclosure Statement: Testimonials herein are unsolicited, anonymous and are received after care has been received in an attempt to assure healthy therapy relationships and confidentiality.
"It was a pleasure working with Jenn Merthe-Grayson this am on my IOP. She was very helpful, kind, knowledgeable and just very easy to talk to. I look forward to working with her. Thank you again." "
We hear about it frequently. It's on the evening news, online, and we hear it in conversation. America has an opioid crisis and we've had one for decades. It's nothing new really and perhaps we are even desensitized to it, but opioids and overdoses remain an issue for both adults and teens. Youth drug deaths have quadrupled over the last 20 years mainly involving fentanyl which has grown 6x since 2016 (songforcharlie.org). Over 10 million pills containing fentanyl have been…